#776 – 22915 Hwy 22 N, Yuma, TN 38390
Unbelievable Opportunity for business!
Operated for 17 years as Salvage Grocery Store and Tobacco Store. Comes with inventory and equipment to start making money on day one. Owner retiring after having tremendous business for 17 years.
Located between Parkers Crossroads and Clarksburg on high traffic 4-lane highway just a couple of miles from I-40.

Property Features:
3 Buildings on 2 Acres,
Fronts 2 roads,
30 x 50 Warehouse,
Loading Dock,
Pallet Racks,
Store Displays,
Ice Machine,
Cooler,
Shelving,
Tow Motor,
5000 +/- sq ft of Retail Areas,
Central Heat and Air,
2 Restrooms
Legal, Municipal:
Darrell Ridgely
Real Estate Broker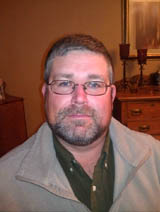 Call me today for all your Auction & Real Estate needs, whether buying or selling, auctions or private treaty."
Phone:
Office: 731-987-2847
Cell Phone: 731-694-6213
Would you like to convert your assets to cash?
If you are considering an auction or are buying or selling real estate, Ridgely Auction and Realty can be your best asset. We work hard to earn your business. We're a full service auction and marketing organization: We plan your the sale and advertise aggressively using a variety of media tailored to your needs. From organizing and marketing to cleaning, setting up, clerking, and executing a successful auction, we work hard to ensure a maximum return for your investment in our services.