#788 – Dogwood Apartments, Dogwood Lane, Milan, TN 38358
3-building apartment complex containing 20 2-story units
Incredible investment opportunity in great location.
Unlimited commercial opportunities for these 2-bedroom units situated in ideal location near shopping, health and public safety facilities.
Features:
1 Brick, 2 Vinyl Exteriors;
Each unit is 2 bedrooms, 1.5 baths;
Each unit has front and back entrances;
Carpet/Hardwood Flooring;
Central Electric AC;
Slab Foundation;
Blacktop Parking;
40 parking spaces;
Built 1979;
21,200 +/- sq ft heated.
Income Prospects:
Income when all units rented: $11,000 per month;
Utilities paid by Tenants.
Legal, Municipal:
Milan City Limits;
Taxes: City – $4063.00, County $2,456;
Public Water and Sewer;
Map 143C, Parcel 018.00 & 019.00.
Darrell Ridgely
Real Estate Broker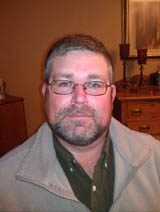 Phone:
Office: 731-987-2847
Cell Phone: 731-694-6213
Jesse Alexander
Real Estate Agent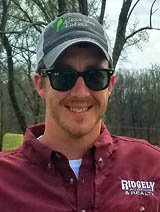 Phone:
Office: 731-987-2847
Cell Phone: 731-571-1056
Would you like to convert your assets to cash?
If you are considering an auction or are buying or selling real estate, Ridgely Auction and Realty can be your best asset. We work hard to earn your business. We're a full service auction and marketing organization: We plan your the sale and advertise aggressively using a variety of media tailored to your needs. From organizing and marketing to cleaning, setting up, clerking, and executing a successful auction, we work hard to ensure a maximum return for your investment in our services.