#789 – 435 Snap Bean Lane, Cedar Grove, TN 38321
1.8 Acre building lot in exclusive Indian Lake Gated Community.
Coveted location in exclusive Indian Lake Gated Community.
Property Features:
Wooded, private and secluded acreage at end of road cul-de-sac;
Creek;
Within 30 minutes of Jackson, TN, and Interstate 40;
Halfway between Memphis and Nashville.
Indian Lake Community:
Access to 100 acre Jimmy Houston endorsed fishing lake;
Boat Launch Area and Marina;
Public Pavilion.
Legal, Municipal:
Map 154, Parcel 008.32;
Lot 131.
Call Jesse Alexander to view at 731-571-1056.
Jesse Alexander
Real Estate Agent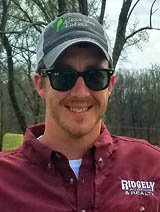 Phone:
Office: 731-987-2847
Cell Phone: 731-571-1056
Would you like to convert your assets to cash?
If you are considering an auction or are buying or selling real estate, Ridgely Auction and Realty can be your best asset. We work hard to earn your business. We're a full service auction and marketing organization: We plan your sale and advertise aggressively using a variety of media tailored to your needs. From organizing and marketing to cleaning, setting up, clerking, and executing a successful auction, we work hard to ensure a maximum return for your investment in our services.
Ridgely Auction & Realty Co.
Asset Liquidation Specialists
Andy Ridgely, Auctioneer
Darrell Ridgely, Auctioneer/Real Estate Broker
TN Firm # 4804
1715 Parker Store Road
Cedar Grove, TN. 38321
Call or Text 731-694-6213
Office 731-987-2847
auctioneer@ridgelyauctionco.com