#797 – 19175 W Main St, Huntingdon, TN 38344
Commercial building on busy thoroughfare in Huntingdon, TN.
Great Location for your commercial enterprise.
$115,000
Reduced! $97,000
This commercial building, formerly a service station, is located on high traffic West Main Street in Huntingdon, Tennessee. The building has a large show room with multiple office spaces. The shop is 50′ x 44′ with 16′ ceilings. This building can be used for numerous purposes and has the potential to be a service station, any kind of repair shop, automotive related business, car lot or many other types of businesses.
Room Sizes:
Show room: 28′ x 30′;
Office 1: 11′ x 20′;
Office 2: 10′ x 20′ with front exterior entrance;
Office 3: 10′ x 20′ with half bath;
Shop: 44′ x 50′ 16′ ceiling clearance;
2 automatic 16′ roll up doors;
Bonus room: 12′ x 23′ with half bath.
Legal, Municipal:
Central Heat (natural gas) and Air (electric).
Darrell Ridgely
Real Estate Broker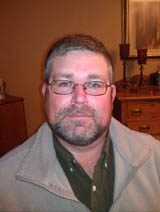 Phone:
Office: 731-987-2847
Cell Phone: 731-694-6213
Jesse Alexander
Real Estate Agent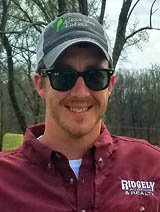 Phone:
Office: 731-987-2847
Cell Phone: 731-571-1056
Would you like to convert your assets to cash?
If you are considering an auction or are buying or selling real estate, Ridgely Auction and Realty can be your best asset. We work hard to earn your business. We're a full service auction and marketing organization: We plan your the sale and advertise aggressively using a variety of media tailored to your needs. From organizing and marketing to cleaning, setting up, clerking, and executing a successful auction, we work hard to ensure a maximum return for your investment in our services.