#847 – 135 Milan Arsenal Hwy, Milan, TN 38358
14.7 acres ready-to-build.
Commercial/Industrial Site located on 14.7 +/- acres secure inside the Milan Army Ammunition Plant outside of Milan, TN on Hwy 104.
Property Features:
14.7+/- acres
3 large ready-to-build concrete pad areas.
Fenced yard,
Water and sewer on site,
Electricity/power – Milan Public Utilities,
Close access to rail.
Building Features:
Large smoke stack on property,
Explosive resistant building sufficient for small warehouse storage,
Clear ceiling height 14 ft,
Loading dock and ramps on site providing easy access to buildings.
Legal, Municipal:
William Eddings
Real Estate Broker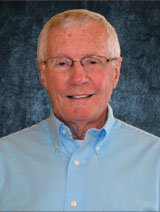 "Helping buyers and sellers with their real estate needs is my business"
Phone:
Office: 731-694-0173
Cell Phone: 731-420-0610
Would you like to convert your assets to cash?
If you are considering an auction or are buying or selling real estate, Ridgely Auction and Realty can be your best asset. We work hard to earn your business. We're a full service auction and marketing organization: We plan your sale and advertise aggressively using a variety of media tailored to your needs. From organizing and marketing to cleaning, setting up, clerking, and executing a successful auction, we work hard to ensure a maximum return for your investment in our services.
Ridgely Auction & Realty Co.
Asset Liquidation Specialists
Darrell Ridgely, Auctioneer/Real Estate Broker
TN Firm # 4804 • KY RP # 3830
1715 Parker Store Road
Cedar Grove, TN. 38321
Call or Text 731-694-6213
Office 731-987-2847
auctioneer@ridgelyauctionco.com