#852 – 11 Lesia Dr, Medina, TN 38355
In MEDINA and just down the road from Jackson, Nashville!
Shady, scenic back yard view.
$219,900
Reduced! $214,900
Come see this beautiful 4 bedroom, 2 bath home located 11 Lesia Drive in Hickory Ridge Subdivision.
Home Features:
Open floor plan,
Open pasture view from the back yard with several trees making it shaded,
Concrete patio,
No City TAXES and no yearly fees!
Large BONUS room upstairs (could be a 5th bedroom).
Room Dimensions:
Living Room – 30 x 15,
Kitchen – 22 x 11,
Master bedroom 13 x 15 (7 x 8 walk in closet),
Master bath 9'6″ x 13,
Bedroom 2 11 x 15,
Bedroom 3 12 x 15,
Bedroom 4 12 x 12,
Bonus Room (upstairs) 14 x 20.
Property Features:
Outbuilding,
Landscaped with sodded yard,
Additional concrete for parking,
Privacy fenced backyard.
Legal, Municipal:
Just 18 miles from Jackson; 131 miles from Nashville!
Map 163E, Group A, Parcel 106.00
Offering 2.5% commission to other realtors!
Jesse Alexander
Real Estate Agent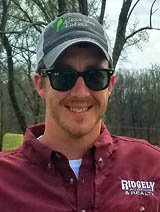 Phone:
Office: 731-694-0173
Cell Phone: 731-571-1056
Would you like to convert your assets to cash?
If you are considering an auction or are buying or selling real estate, Ridgely Auction and Realty can be your best asset. We work hard to earn your business. We're a full service auction and marketing organization: We plan your the sale and advertise aggressively using a variety of media tailored to your needs. From organizing and marketing to cleaning, setting up, clerking, and executing a successful auction, we work hard to ensure a maximum return for your investment in our services.
Ridgely Auction & Realty Co.
Asset Liquidation Specialists
Darrell Ridgely, Auctioneer/Real Estate Broker
TN Firm # 4804 • KY RP # 3830
1715 Parker Store Road
Cedar Grove, TN. 38321
Call or Text 731-694-6213
Office 731-987-2847
auctioneer@ridgelyauctionco.com