#853D – 03 Clay Farm Rd, Atwood, TN 38220
417 Acre Farm with Barns, Ponds, & So Much More!
417 Acres with Ponds, Barns, Shed, Grain Bin, Pasture – $1,500,000
OTHER OPTIONS AVAILABLE, MIX & MATCH
• 98 Acres with Barn, Pond, Fencing – $200,000
• 100 Acres with Cabin, Pond, New Fencing – $250,000
417+/- ACRE FARM WITH PONDS, MULTI-PURPOSE BARN, POLE BARN, SHED, GRAIN BIN, PASTURE.
Fronts Clay Farm Road,
75% pasture,
Multiple ponds,
112 x 100 pole barn,
30 x 50 implement shed,
60 x 80 calf/horse barn with multiple office spaces,
Abundant fencing,
8,000 bushel grain bin,
Freshly done gravel road,
Selling for $1.5 million.
OR CHOOSE Individual Options or Any Combination:
► 98+/- ACRE CATTLE FARM.
Road frontage on Hwy 220,
River frontage on the Obion River,
Bottom land and hill land,
40% pasture and 60% woodland,
Excellent building site,
Large Barn,
Partial fencing, needs minor repairs,
Pond,
Wildlife abundant including turkey, duck, and deer,
Selling for $200,000.00.
► 100+/- acres working cattle farm with 1730 sq ft cabin.
Newly fenced,
Road frontage along Clayfarm Lane,
2 Bedroom, 2 bath, 1730 sq ft cabin with well, sheetrock interior, central heat and air,
Pond,
Secluded and private.
Selling for $250,000.00.
► Entire 948.4+/- acres and all amenities listed herein plus bottomland for $2.5 million.   
Legal, Municipal:
Carroll County Map 104, Parcel 005.00
Darrell Ridgely
Real Estate Broker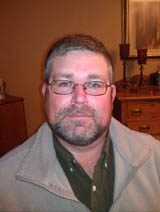 Call me today for all your Auction & Real Estate needs, whether buying or selling, auctions or private treaty."
Phone:
Office: 731-987-2847
Cell Phone: 731-694-6213
Would you like to convert your assets to cash?
If you are considering an auction or are buying or selling real estate, Ridgely Auction and Realty can be your best asset. We work hard to earn your business. We're a full service auction and marketing organization: We plan your the sale and advertise aggressively using a variety of media tailored to your needs. From organizing and marketing to cleaning, setting up, clerking, and executing a successful auction, we work hard to ensure a maximum return for your investment in our services.
Ridgely Auction & Realty Co.
Asset Liquidation Specialists
Darrell Ridgely, Auctioneer/Real Estate Broker
TN Firm # 4804 • KY RP # 3830
1715 Parker Store Road
Cedar Grove, TN. 38321
Call or Text 731-694-6213
Office 731-987-2847
auctioneer@ridgelyauctionco.com