#862 – 318 Liberty Claybrook Rd, Beech Bluff, TN 38313
Custom Built Lake Front Property
Drone Video:
(Coming soon!)
Come see this beauty sitting on 5.6 acres joining Deer Lake. Custom built in 2007, this home consists of 5 bedrooms and 3.5 baths. Enjoy the crossing wildlife while sitting on the covered porch out back. Very conveniently located near the interstate and within 15 miles of downtown Jackson (hospitals and shopping). Personally one of the nicest homes I have ever been in. Big open floor plan.
Home Features:
5 bedrooms and 3.5 baths,
Lake Front property on Deer Lake,
Lots of crossing wildlife,
Porch area with retractable electric awning and LED lighting,
Matching Maytag appliances in kitchen,
Tankless gas water heater,
Underground safe room,
Roof, garage doors, screens, gutters, and all vinyl replaced new last year.
Property Features:
Bermuda/Zoysia sod with lots of landscaping.
Legal, Municipal:
Average utilities $286 per month (electric, gas, water)
Map 039, Parcel 015.00
Jesse Alexander
Real Estate Agent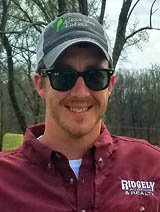 Phone:
Office: 731-987-2847
Cell Phone: 731-571-1056
Would you like to convert your assets to cash?
If you are considering an auction or are buying or selling real estate, Ridgely Auction and Realty can be your best asset. We work hard to earn your business. We're a full service auction and marketing organization: We plan your the sale and advertise aggressively using a variety of media tailored to your needs. From organizing and marketing to cleaning, setting up, clerking, and executing a successful auction, we work hard to ensure a maximum return for your investment in our services.
Ridgely Auction & Realty Co.
Asset Liquidation Specialists
Darrell Ridgely, Auctioneer/Real Estate Broker
TN Firm # 4804 • KY RP # 3830
1715 Parker Store Road
Cedar Grove, TN. 38321
Call or Text 731-694-6213
Office 731-987-2847
auctioneer@ridgelyauctionco.com