#873 – 2380 Hwy 18, Medon, TN 38356
Equipment & Inventory Options, Too!
Convenience Store! Restaurant! Tanning! All on 1.64 Acres.
Commercial Real Estate and optional equipment in open, running business means you could start with immediate cash flow! Property includes a 2200 sq ft building, with additional lot on busy Hwy 18.
Everything is in place!
Beer license, on/off site;
Restaurant license;
Electric CHA;
Well water;
Septic system with new fill lines;
5-Star Rating on Facebook and Google!
Available at Additional Cost:
Inventory;
Walk-In Cooler;
Meat Slicer;
Two 2-Door Coolers;
Two Upright Freezers;
Refrigerator;
Cash Register.
Legal, Municipal:
Call Jesse Alexander to view at 731-571-1056.
EXPLORE THE NEIGHBORHOOD:
Jesse Alexander
Real Estate Agent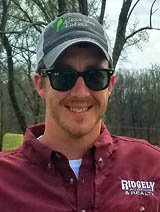 Phone:
Office: 731-987-2847
Cell Phone: 731-571-1056
Would you like to convert your assets to cash?
If you are considering an auction or are buying or selling real estate, Ridgely Auction and Realty can be your best asset. We work hard to earn your business. We're a full service auction and marketing organization: We plan your sale and advertise aggressively using a variety of media tailored to your needs. From organizing and marketing to cleaning, setting up, clerking, and executing a successful auction, we work hard to ensure a maximum return for your investment in our services.
Ridgely Auction & Realty Co.
Asset Liquidation Specialists
Andy Ridgely, Auctioneer
Darrell Ridgely, Auctioneer/Real Estate Broker
TN Firm # 4804
1715 Parker Store Road
Cedar Grove, TN. 38321
Call or Text 731-694-6213
Office 731-987-2847
auctioneer@ridgelyauctionco.com