#877 – 2930 Hwy 54, Greenfield, TN 38230
Excellent house of worship, wedding chapel, or special event center.
Excellent investment property.
Church Building and 3+/- Acres
4812 sq ft building with 2 restrooms, well, and septic system,
3 acres, more or less,
Contents included: new copier. 20+/- pews, podiums, 150+/- metal chairs. 10+ nice folding tables, Yamaha sound system, piano, 
Located 4 miles out of Greenfield on Hwy 54,
2 5-ton CHA units, all electric, but natural gas is available,
Baptismal pool,
10 +/- Sunday School rooms,
Nursery fully furnished,
Fellowship Hall and Office,
Full, functioning kitchen with nice oak cabinets. 
Covered pavilion,
7+/- year old roof, architecture good, ridge vents,
Handicap ramp, 36+/- space parking lots, paved parking lot,
Paved driveway recently resealed,
Servall of Martin has Termite Contract for several years, 
Sign and Historic Church Bell (old cast iron),
Would make an excellent house of worship, wedding chapel, special event center.
Call Darrell Ridgely at 731-694-6213
Darrell Ridgely
Real Estate Broker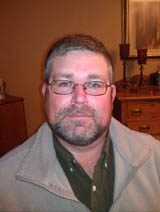 Call me today for all your Auction & Real Estate needs, whether buying or selling, auctions or private treaty."
Phone:
Office: 731-987-2847
Cell Phone: 731-694-6213
Would you like to convert your assets to cash?
If you are considering an auction or are buying or selling real estate, Ridgely Auction and Realty can be your best asset. We work hard to earn your business. We're a full service auction and marketing organization: We plan your sale and advertise aggressively using a variety of media tailored to your needs. From organizing and marketing to cleaning, setting up, clerking, and executing a successful auction, we work hard to ensure a maximum return for your investment in our services.
Ridgely Auction & Realty Co.
Asset Liquidation Specialists
Darrell Ridgely, Auctioneer/Real Estate Broker
TN Firm # 4804 • KY RP # 3830
1715 Parker Store Road
Cedar Grove, TN. 38321
Call or Text 731-694-6213
Office 731-987-2847
auctioneer@ridgelyauctionco.com