#900 – 19 Ora Goad Rd, Dyer, TN 38330
Perfect small-family or downsizing home.
2 bedroom, 2 full bath home in peaceful country setting.
Home Features:
Built in 2011.
1,100 sq ft.
0.75 acres
Very low maintenance.
CHA- electric.
Appliances stay!
Dividing is a possibility. Call Jesse for details at 731-571-1056.
Legal, Municipal:
Gibson County Map 060, Parcel 080.03
Call Jesse Alexander to view at 731-571-1056.
Jesse Alexander
Real Estate Agent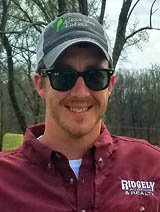 Phone:
Office: 731-987-2847
Cell Phone: 731-571-1056
Would you like to convert your assets to cash?
If you are considering an auction or are buying or selling real estate, Ridgely Auction and Realty can be your best asset. We work hard to earn your business. We're a full service auction and marketing organization: We plan your the sale and advertise aggressively using a variety of media tailored to your needs. From organizing and marketing to cleaning, setting up, clerking, and executing a successful auction, we work hard to ensure a maximum return for your investment in our services.