#913 – 335 Division Ave, Jackson, TN 38301
Charming, well-maintained "Woodcraft" home!
Fantastic location, lots of pluses.
Come see this newly updated 3 bedroom, 2 bath home!
Features:
4 bedroom, 1.5 bath "Woodcraft" home maintained to reflect all the historical charm of its era.
Located between Campbell & Highland Ave near hospital, UofM Lambuth Campus
& scenic Campbell Lake in Jackson, TN.
Downstairs: Open floor plan, center staircase, original walnut floors, formal living & dining rooms, kitchen/pantry, separate laundry room, 4 bedrooms, extra closets, bath & a half with original porcelain fixtures, pedestal sinks, covered deck with lighting/fan.
Fenced-in back yard.
Interior plumbing redone (no clay pipe worries),
New roof/gutters in 2017,
VA approved,
All appliances, draperies & some furniture stay.
Legal, Municipal:
Madison County Map 078A, Group L, Parcel 005.00
Call Jesse Alexander to view at 731-571-1056.
EXPLORE THE NEIGHBORHOOD:
Jesse Alexander
Real Estate Agent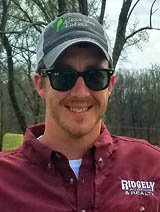 Phone:
Office: 731-987-2847
Cell Phone: 731-571-1056
Would you like to convert your assets to cash?
If you are considering an auction or are buying or selling real estate, Ridgely Auction and Realty can be your best asset. We work hard to earn your business. We're a full service auction and marketing organization: We plan your sale and advertise aggressively using a variety of media tailored to your needs. From organizing and marketing to cleaning, setting up, clerking, and executing a successful auction, we work hard to ensure a maximum return for your investment in our services.
Ridgely Auction & Realty Co.
Asset Liquidation Specialists
Andy Ridgely, Auctioneer
Darrell Ridgely, Auctioneer/Real Estate Broker
TN Firm # 4804
1715 Parker Store Road
Cedar Grove, TN. 38321
Call or Text 731-694-6213
Office 731-987-2847
auctioneer@ridgelyauctionco.com