#918 – 409 W Main St, Greenfield, TN 38230
Near schools, conveniences!
3 bedroom home on spacious lot, conveniently located!
3 Bedrooms, 1.5 Baths,
1584 sq ft,
Hardwood Floors!
Central heat and air conditioning,
Paved Driveway,
Covered Garage,
Metal Roof,
2 Sheds ,
Within Short Distance of School.
Darrell Ridgely
Real Estate Broker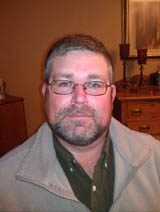 Call me today for all your Auction & Real Estate needs, whether buying or selling, auctions or private treaty."
Phone:
Office: 731-987-2847
Cell Phone: 731-694-6213
Would you like to convert your assets to cash?
If you are considering an auction or are buying or selling real estate, Ridgely Auction and Realty can be your best asset. We work hard to earn your business. We're a full service auction and marketing organization: We plan your sale and advertise aggressively using a variety of media tailored to your needs. From organizing and marketing to cleaning, setting up, clerking, and executing a successful auction, we work hard to ensure a maximum return for your investment in our services.
Ridgely Auction & Realty Co.
Asset Liquidation Specialists
Andy Ridgely, Auctioneer
Darrell Ridgely, Auctioneer/Real Estate Broker
TN Firm # 4804
1715 Parker Store Road
Cedar Grove, TN. 38321
Call or Text 731-694-6213
Office 731-987-2847
auctioneer@ridgelyauctionco.com