Auctioneers & Real Estate Professionals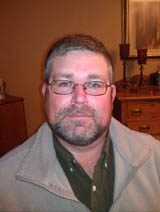 Darrell Ridgely
Owner, Auctioneer, Real Estate Broker
TN Firm No. 4804 • KY RP No. 3830
Office: 731-987-2847
Cell: 731-694-6213
e-mail: auctioneer@ridgelyauctionco.com
Married to Meklisha
Two sons: Andy & Luke
Licensed Auctioneer & Real Estate Broker
Multi-Million Dollar Producer
"Call me today for all your Auction & Real Estate needs, whether buying or selling, auctions or private treaty."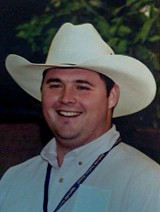 Brent Croom
Apprentice Auctioneer FL# 6641
Office: 731-987-2847
Cell: 731-414-8757
e-mail: brent@ridgelyauctionco.com
Married to Amber
Kids: Clayton, Carter and Catelyn
Auction equipment and livestock specialist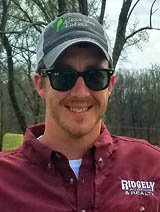 Jesse Alexander
Real Estate Agent
Office: 731-987-2847
Cell: 731-571-1056
e-mail: jesse@ridgelyauctionco.com
"If you are considering buying or selling a home or land in West Tennessee, or simply need advice, I'm here to help."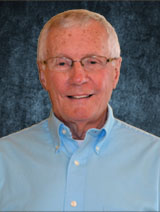 William Eddings
Real Estate Broker
Office: 731-987-2847
Cell: 731-420-0610
e-mail: william@ridgelyauctionco.com
"Helping buyers and sellers with their real estate needs is my business."
William is a life-long resident of Gibson County. He is very familiar with the West Tennessee Real Estate markets.
Call William today for professional assistance with all of your Real Estate needs.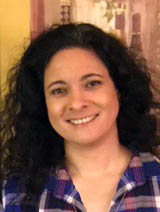 Sabrina Garmany
Affiliate Agent
Office: 731-987-2847
Cell: 731-487-3389
e-mail: sabrina@ridgelyauctionco.com
"I'm excited about helping you find the perfect home for your family."
Sabrina grew up in Jackson, TN, and moved to the Gibson County area in 2013 with husband, Brad. She earned her Master of Business Administration degree, as well as her bachelor's degree, through Bethel University in McKenzie, while raising five children. Sabrina and her family are active in their church and in their local community.
Sabrina has a genuine desire to help people find the perfect home for their family and lifestyle. Coupled with her education and work experience, Sabrina can be your best resource in finding the perfect home and community to help all your dreams come true.
Contact Sabrina today at 731-487-3389 and start on your path to successful home ownership.
Auction Category Specialists
Michael Lovelace
Ringman/Personal Property Specialist
Office: 731-987-2847
Cell: 731-414-8413
Married to Dana Lovelace
One son: Will
Very knowledgeable of all kinds of equipment and personal property
Karen Reed
Antique Specialist
Office: 731-987-2847
Cell: 731-693-9708
Married to Lynn Reed
Four grown children and one new granddaughter
Very knowledgeable in all kinds of antiques and collectibles